SFX Makeup brands and companies
Special effects (SFX) makeup is an essential part of the film, television, and entertainment industry, used to create fantastical and realistic characters, creatures, and injuries for the screen.
There are many companies that have made a name for themselves in the industry. In this page, we will highlight some of the top brands and companies that have made a significant contribution to the world of SFX makeup. From well-known global brands to up-and-coming companies, we will showcase the best in the business.
NOTE- Some links is outdated and will be updated soon 🙂
Kryolan
Professional Make-Up
Offers professional make-up to the industry so you can accomplish your tasks effectively and create incredible works of art. Read more
Ben Nye
Professional Makeup for Stage, SFX, and Beauty
Ben Nye is a professional makeup brand serving artists, educators, and makeup fans worldwide.
Mehron
Makeup made in the USA since 1927
Dedicated to exceeding artists expectations, Mehron works in collaboration with renowned industry professionals to create the highest quality performance makeup for Special FX, Stage & Screen, Face & Body Painting, and Pro-Beauty.
Graftobian
Professional Cosmetics for Makeup Artists and Makeup Lovers
Established in 1978, Graftobian is a manufacturer and distributor of virtually every type of make-up. Graftobian takes pride in the fact that they manufacture the products in the United States.

Narrative Cosmetics
Theatrical and SFX cosmetics at an affordable price, without sacrificing quality
Narrative Cosmetics deliver many different products for SFX and halloween. They offer both Scar Wax, alcohol activated makeup, a bruise wheel and fake blood that dries and doesn't rub off!
Cinema Secrets
Professional Cosmetics for Makeup Artists and Makeup Enthusiasts Alike
Designed for the entertainment industry, Cinema Secrets have been a backstage essential on the sets of fashion shows, television programmes and films around the world. Made for the bright lights and cameras, this professional makeup brand has stood the test of time with over thirty years of extreme industry-tested experience.
European Body Art
Performance Makup
FX Makeup and makeup supplies. The Transfusion Blood Collection implements a unique and exclusive formulation delivering previously unseen quality, performance and attributes. It meets the demand for a completely waterproof and fast drying blood that doesn't move, transfer or smudge, yet, provides a long lasting fresh wet look. Artists, makeup studios, actors and makeup enthusiasts can rely on EBA's Transfusion Blood Line to stay put and look real from start to finish eliminating time consuming touch ups and messy transfers while providing ultra-realistic looks.
TEMPTU
The Airbrush Beauty Authority
TEMPTU's Atomized Airflow Technology transforms makeup into a micro-fine mist that floats onto skin, creating weightless layers of the most even, uniform, thorough coverage.
Dermaflage
Makeup to cover tattoos and scars
Makeup for all skin imperfections and skin types. Dermaflage makeup will cover tattoos, scars, acne, discoloration and wrinkles. Will solve the most challenging issues.
Bdellium Tools
Best SFX Brushes and Tools for special effects makeup artistry
Creates makeup tools to offer more choices and better control over application in professional beauty and special effects makeup. Delivers unique and innovative makeup tools to support makeup artistry and creative expression. The collection of make-up brushes for SFX is an all-vegan brush line that consists of a total of 30 different brushes and various kits.
Smooth-On
Mold Making & Casting Materials
Smooth-On, Inc. is a leading manufacturer of silicone rubbers, polyurethane rubbers and plastics, rigid and flexible urethane foams, epoxies, poly sulfide rubbers, adhesives, coatings, release agents and other material technologies for SFX-makeup artists, prop makers and more.

Tinsley Transfers
Professional 3D transfers
Super realistic temporary tattoos that are applayed with just water. They look real and are long lasting. Great to have in your kit and to create realistic effects on the go when you havea short timeframe.

Dental Distortions
High-end fangs and monster teeth
Fake teeth that look real! Great for creatures, monsters and halloween makeup.

Woochie
Foam and Latex Adhesives
Latex Prosthetics and foam latex appliances that are great for halloween makeup, haunts and stage use.

Wolfe Face Art & FX
Designed by artists for artists
Wolfe Face Art & FX is a highly regarded make-up design company that is recognized for its innovative products and advanced make-up application techniques. They have face paint in great quality loved by many face painters and makeup artists.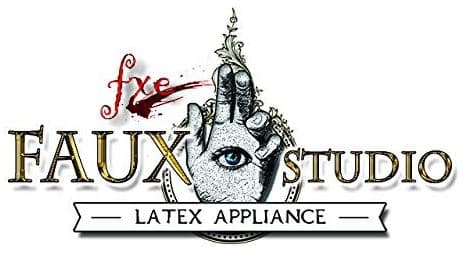 Fxe Faux Studio
Latex appliances
Pre-painted latex prosthetic appliances. Get some adhesive, liquid latex to cover the edges and maybe some fake blood and you are ready to go!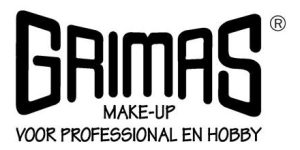 Grimas Makeup
Make-up for both professionals and hobbyists
Professional make-up produced in the Netherlands under strict hygienic conditions for both professionals and the hobby market. Grimas offers several different products for face painting, visage, theatrical make-up, SFX, beauty and Halloween make-up.
VERMILLION FX
Ultra realistic FX Blood Products For Film & TV
Ultra realistic blood and gels suitable for filming in HD that are easy to wash off. They offer different types of blood that are suitable for both costumes, skin, mouths, wigs and props and that doesn't bead up on silicone. Products from Vermillion FX are developed by makeup artists in collaboration with forensic pathologists and are certified by cosmetic chemists.

Mouldlife
Large selection of products for SFX, casting and mask making
Mouldlife supplies professional products for SFX make-up, prosthetic make-up, props and scenery construction, model making, lifecasting as well as for the tool industry.
Allied FX Company
Professional SFX makeup products from Australia
Allied FX Company (formerly Bluebird FX) started providing products to the industry back on 'Pirates of the Caribbean II & III. AFX offers palettes with alcohol-activated makeup, skin adhesives, removers and sealers. The products are manufactured and designed in Australia.
WRATH Cosmetics
The Artist's Pro Standard
WRATH Cosmetics manufactures almost all of its products in the United Kingdom. They offer a range of products specially designed for FX Makeup Artists. Among other things, Pros Aide, gelatin, alcohol-activated make-up, dirt gel, liquid latex, scar wax and stage blood.

Robert Smith
Industry Standard Super-Realistic Fake Blood
A beloved blood product created by Makeup FX artist Robert Smith used by makeup artists and special effects makers worldwide. 200 gallons of Rob Smith blood were spilled in the movie Saving Private Ryan alone! The blood is available in four different shades: Arterial, Original, Venous and Aged. As well as three different types of blood for different areas of use.

Premiere Products, Inc.
Leading Cosmetic Manufacturer for Makeup and SFX Products
Premiere Products Inc. (PPI) is the creator of the beloved palettes with alcohol activated makeup called Skin illustrator. They are also known for different skin adhesives and other FX products used by professionals in all forms of the entertainment industry.

Maekup by David Stoneman
Makeup for Film and Television
(Yes, it is spelled like that!) Sweat, blood, pus, sunburns, dirt, scars, snow, oil, dust, grease, scab, ice, psoriasis, you name it! Created by Makeup Artist David Stoneman. Used in a number of blockbuster films such as the Harry Potter saga, The Martian, Jurrasic World and much more.
Pigs Might Fly South / Nick Dudman
Realistic and easy to wash off fake blood
The blood is created by the award winning special effects make-up artist, Nick Dudman, who, among other things, has worked on the Harry Potter films. Blood from Nick Dudman has long been a favorite among people in film, TV, theater and trauma simulation since the blood washes off easily from the vast majority of costumes, furniture, floors and textiles.

Glynn McKay
Fake blood and other creative SFX products
Makeup Effect Artist Glynn McKay has produced products for SFX makeup for over 30 years. Mostly known for the fake blood Problood® and Bruise Gels. Woundfiller, pustule gel, burn gel, blister gel and blood paste is other products in the line that is also popular. Glynn McKay also deliver Permblood used to create permanent blood effects on costumes that enabling the costume to be laundered ones the blood has dried.
3rd Degree
Well-known silicone products for creating different effects directly on the skin
3rd degree is silicone products for use in SFX, halloween and cosplay. They are mostly known for the product 3rd Degree Silicone Modeling Compound, which is a two-component silicone product that can be used to create various effects directly on the skin such as burns, cuts, scars, gunshot wounds and much more.

Reel Creations
Professional products for SFX Makeup
Reel Creation offers a number of different products for SFX makeup that have been used in many films in the past. Reel Creation offers, among other things, palettes with alcohol-activated make-up and different types of blood. The products are known for their durability, realistic look and that they give a natural appearance. The make-up artists who use these products know their versatility, convenience and speedy application. Touch-ups, if necessary, are fast and effortless.
Mel Products
Made by Artists for Artists
Mel products manufactures many products used for film, television, stage productions and haunts. They can offer products such as PAX Paint, skin adhesive, silicone prosthetics, molds, cup holders, tattoo transfers and more.
Snazaroo
A World of Imagination
Face paint for halloween, carnival, party and just for fun. Safe for use on sensitivie skin and on kids. Snazaroo also offer some products for SFX-makeup such as FX Wax, stipplesponges, Spirit Gum and Fake blood.

Ripper FX
Ripper FX specialise in creating Special FX products for every occasion
Based in Australia, Ripper FX has captured the hearts of artists, professionals, and enthusiasts alike with its commitment to excellence, creativity, and a diverse range of products. Ripper FX offers over 100 products that, among other things, contain stage blood, dirt, wax, sweat, slime and alcohol activated make-up.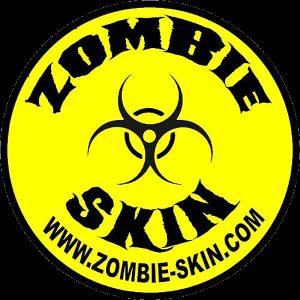 Zombie Skin
The Game Changer in FX Latex Makeup
Zombie Skin is convenient, quick, and easy to use latex product for SFX makeup. All of Zombie Skin's ingredients are completely safe and FDA approved. Zombie Skin is being used by professional Makeup Artists and SFX Makeup Artists in movies and in Haunted Attractions all across the world. In addition to creating effects directly on the skin, Zombie Skin is also suitable for hiding transitions when applying various prostheses. Zombie Skin also offers a number of different foam latex prosthetics.
Clink Street FX
Hyper Realistic Bloods for Screen and Stage
Fake peppermint flavoured mouth safe blood for use in the entertainment industry and in case simulation. Clink Street FX offers various types of blood including non-drying, drying, clotted and scab bloods. They also offer slime for various monster effects. Clink Street FX has previously supplied products for the TV series Game of Thrones and numerous other productions.

RUBBERWEAR
Foam Latex Prosthetics
Professional foam latex prostheses made by Rob Burman and Jennifer McManus. RUBBER WEAR is designed to be a complete "mix and match system" allowing you to create any character or creature you want with some of the highest quality foam latex appliances that is available on the market. Both wounds, injuries, bullet holes, cuts, chins, noses, ears, creatures and more!
Moonstruck Effects
Hyper realistic special effect fake teeth and dentures for movie and entertainment made by hand
Moonstruck Effects specializes in making realistic artificial teeth for both the hobby market when it comes to dressing up, Halloween and cosplay and for professional use in film, theatre, Halloween events and haunted attractions. They set very high standards when it comes to details. This makes Moonstruck Effects a go-to destination for professionals and enthusiasts seeking to elevate their craft and bring fantastical visions, complete with convincing dental elements, to life.
Dashbo Makeup
Alcohol Activated Makeup
DASHBO is a family-owned make-up company in England specializing in alcohol-activated make-up and other make-up for use in film, SFX make-up and theatre. They have almost 30 years' experience in the industry and have, among other things, supplied make-up for the TV series Vikings.
PERSONAL NOTE – (Dashbo has great products, but I have been waiting several months for my personal order from Dashbo Makeup and they have managed to provide tracking info for another package that was delivered to another country. They also have a very long response time on e-mail and Facebook. I will remove this information when I have received my package. Products from DASHBO has AMAZING quality and is highly recommended, but I am not impressed by their costumer service at all, I will remove this information when I have recived my order and what I have paid for). Update 03 May 2023- They will now have the order sent again and will finally respond to inquiries by email 🙂 Update 11 July 2023 – Still not recived the products and they are asking me if I have recived them!? I asked for a tracking number but havent got one. Update 14 August 2023 – Asked again for a tracking number.)
W.M Creations
DUO
Make Up For Ever
Neills materials
Motion Picture F/X Company
Prosthetic Transfer Material (P.T.M.)
RCFX
Lindy SFX
The Dark Art Company
FuseFX
ROGUE PLANET FX
Titanic FX
MonsterPaste
Bloody Mary
Global Colours
FUSHION Body Art
Cameleon Face and Body Paint
Diamond FX
MAQPRO
Michael Davy / WATER-MELON
Thomas Surprenant
Jordane Cosmetics
Remember that this list is not exhaustive, as the makeup industry is vast and ever-evolving. Different brands cater to various preferences, styles, and specializations, so it's a good idea to research and explore different options to find the best fit for your needs and creative projects.
---
Contribute to the list!
Any SFX Makeup brand, stage makeup company or other brands that you want to add to the list? Please get in touch 🙂

If you represent one of the brands above and want to change the info, logo or description, please feel free to reach out. The same applies if you want to remove your brand from the list completely. If you want me to write more about your brand or company on SFXzone and can offer an affiliate program or other offers, it is possible to get in touch. Your satisfaction is our priority, and SFXzone are eager to collaborate in a way that aligns with your brand's preferences and goals.
---
Facebook-group for makeup shop owners
Do you own a make-up shop or webshop where you sell make-up, face painting, beauty, or materials for SFX makeup? Or do you represent a make-up brand? Become a member of this group here for specifically for makeup shop owners and retailers – MAKEUP SHOP OWNERS
---
Recommended blog posts –